At the entrance the kids can play in a big playground. Climbing, clambering. Sliding and jumping on the air trampoline.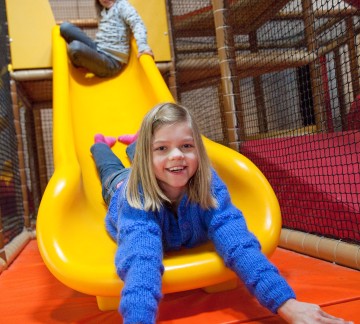 The children can play and climb and clamber and slide indoors too should the weather be not so nice. Our indoor playground offers lots of fun for kids up to 10 years old. Enjoy a cup of coffee while your kids are having fun in the playground.
The interactive play equipment 'SONA' is located in our large playground. A game is started with just one press on the button. The camera which is located in the arch tracks the movements of the players on the colourful play mat.