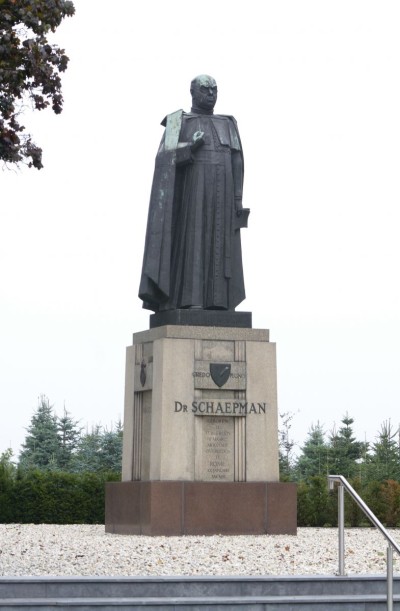 Tubbergen is located in Noordoost Twente, a quiet agricultural and natural area, bordering Germany.
The village offers a pleasant shopping street (1.5 km from our park) where you can go for all the daily groceries. Go look further in the St. Pancratius Basilica. Famous are the stained glass windows in the basilica, made over the years by five generations of the Nicolas family. At the top of Tubbergse Es you will find a thrice life-size statue of Mgr. H.J.A. Schaepman. This historical man, priest, statesman, poet and orator was born in Tubbergen. His birthplace "de Eeshof", an 18th century manor, now serves as a retirement home.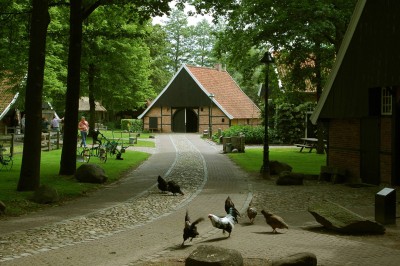 Ootmarsum (7 km)
At about 7 km. from our park you will find touristy Ootmarsum, a busy town where you can enjoy a visit to the many art galleries. The center has a protected cityscape and has many half-timbered houses and other historic buildings. Points of interest are the large gothic Westphalian hall church and the town hall that was built in rococo style.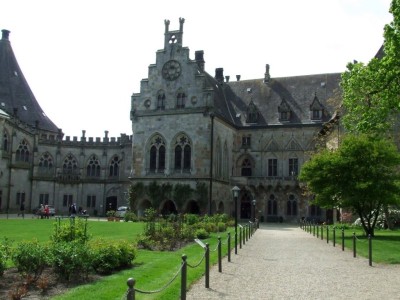 Duitsland
Noordoost Twente borders directly on Germany. The nearest border crossing is in Mander, at about 5 km. from our park. Germany has several cozy places such as Nordhorn, Gronau, Gildehaus, Schüttorf, Uelsen and Bad Bentheim. Bad Bentheim is known for its imposing medieval castle. More than worth a visit. A visit to the Bentheimer Mineral Therme is a must for anyone who wants to relax in thermal salt-water spring water. A little further in Germany are Münster and Osnabrück, beautiful cities with a rich history and a rich cultural offer.
Do you want to book for a period longer than 3 weeks? Contact in that case the camping itself directly by phone or email.